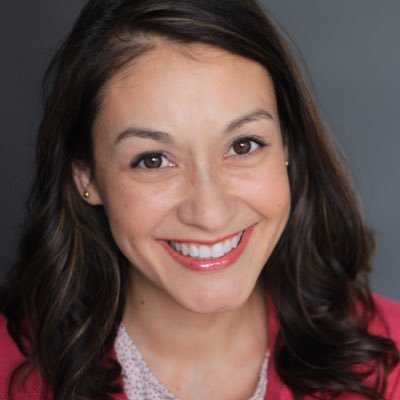 Keynote Speaker: Christina Lamas
Christina Lamas is the Executive Director for the National Federation for Catholic Youth Ministry (NFCYM). Previously, she served as Associate Director for the Office and Religious Education and Division Coordinator of Youth Ministry for the Archdiocese of Los Angeles. Christina has a bachelor's degree in psychology and a master's degree in social work from the University of Southern California. In her role with NFCYM, she is also a member of the core team for the National Dialogue on Catholic Pastoral Ministry with Youth and Young Adults, a collaborative initiative with several national organizations and the USCCB.
Christina Lamas es la Directora Ejecutiva de la Federación Nacional para el Ministerio de la Juventud Católica (NFCYM). Anteriormente, se desempeñó como Directora Asociada de la Oficina de Educación Religiosa y Coordinadora de la División del Ministerio Juvenil de la Arquidiócesis de Los Ángeles. Christina tiene una licenciatura en psicología y una maestría en trabajo social de la Universidad del Sur de California. En su rol con (NFCYM), también es miembro del equipo central para el Diálogo Nacional sobre el Ministerio Pastoral Católico con Jóvenes y Adultos Jóvenes, una iniciativa de colaboración con varias organizaciones nacionales y la Conferencia de Obispos Católicos de los Estados Unidos (USCCB).
9:00AM-9:40AM | Registro, Bienvenida, y Desayuno

9:40AM-10:00AM | Alabanzas
10:00AM-10:30AM | Primer Tema-Christina Lamas
10:30AM-10:45AM | Descanso /Photo Phoot
10:45AM-11:00AM | Alabanzas
11:00AM-11:20AM | Presentación de Socio Dramas
11:20AM-11:30AM | Discusión en grupos
11:30AM-12:00PM | Segundo Tema
12:00PM-12:30PM | Alabanzas
12:30PM-1:00PM | Testimonios
1:00PM-1:30PM | Comida
1:30PM-2:00PM | Tercer Temas
2:00PM-2:15PM | Descanso
2:15PM-2:45PM | Tallere de Mujeres-Christina Lamas y Tallere de Hombres-Fr. Patrick Gonyeau
2:45PM-3:00PM | Descanso
3:00PM-3:30PM | Juegos
3:30PM-4:30PM | Adoracíon Eucarística y Oración
4:30PM-4:50PM | Discusión en grupos
4:50PM-5:00PM | Preparación para la Misa
5:00PM-6:00PM | Misa de Cierre
2701 Chicago Blvd,
Detroit, MI 48206
Sacred Heart Major Seminary